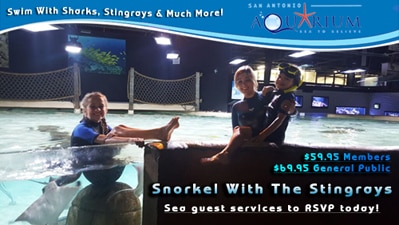 Experience snorkeling with the stingrays!  This brings interactivity with these soft, engaging creatures to a whole new level!  The exhibit features dozens of various species of stingrays and hundreds of tropical fish.
Please arrive 30 minutes in advance of your scheduled time for your snorkeling class, followed by your snorkeling session.  The water depth is 3-5 feet, and you may share your swim with up to three people at any given time.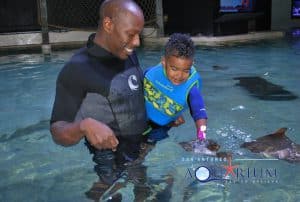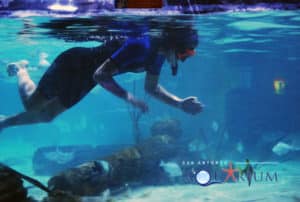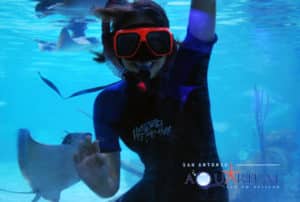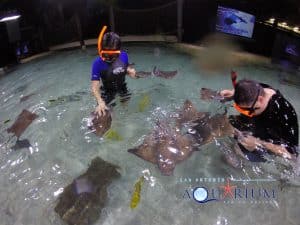 Use the calendar below to reserve your spot!
Now on Sale!
$39.95 $29.95 Per Person, Non-Members  /
$29.95 $19.95 Per Person, Members
This experience does not include aquarium admission.
Must be able to swim over 100 yards alone, or be accompanied by an adult.
Rent Underwater Go Pro Video Camera:  $29
Bring your own swimwear and a towel.
In case you need it….
Towel Rental:  $2, or purchase one from the gift shop for $13.
Schedule Your Snorkel With The Stingrays