Up-Coming Events at the San Antonio Aquarium
Special events and holidays are an exciting and fun time at the aquarium. Get into the spirit of things at these events and make memories.
---
Foster Family Night – November 20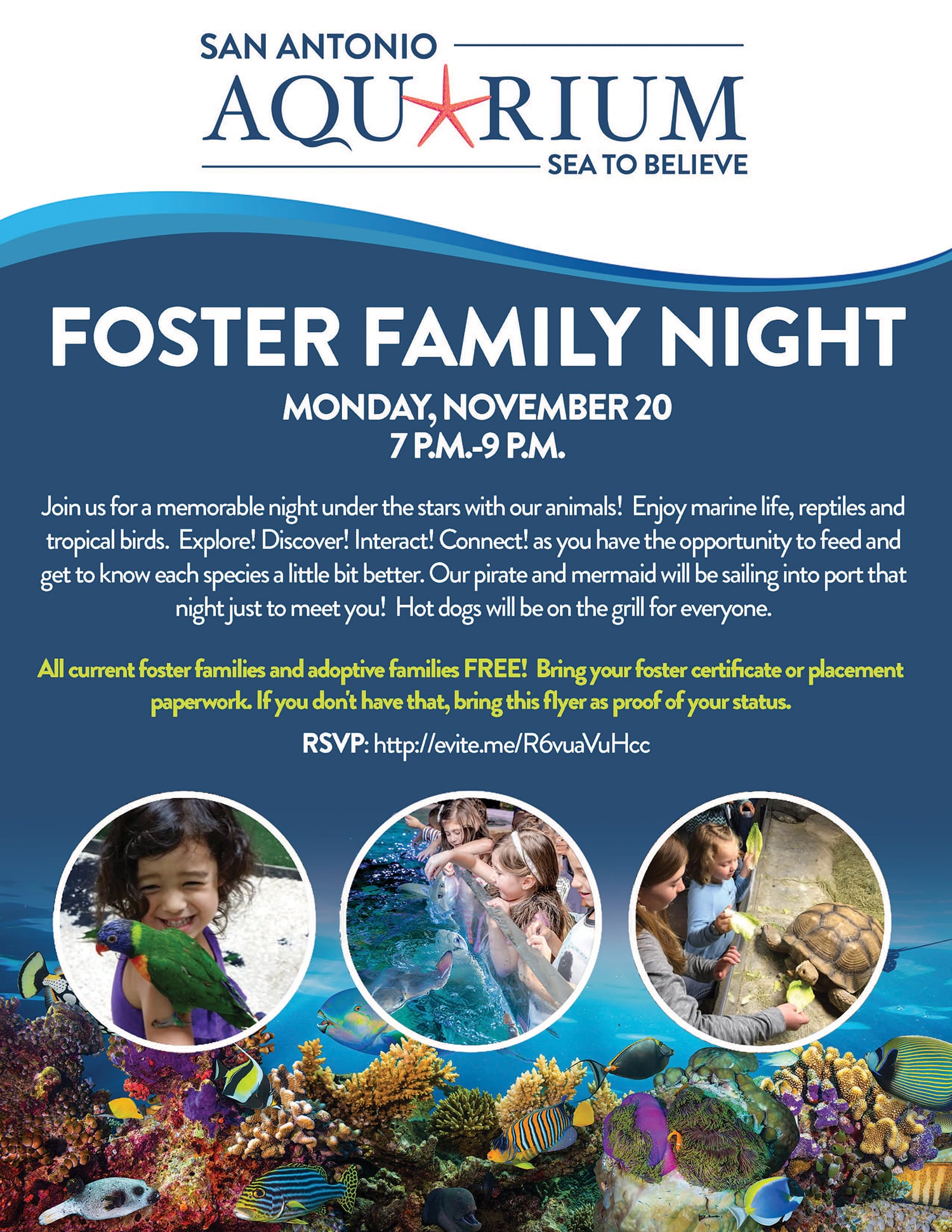 Join us for a memorable night under the stars with our animals!  Enjoy marine life, reptiles and tropical birds.  Explore! Discover! Interact! Connect! as you have the opportunity to feed and get to know each species a little bit better. Our pirate and mermaid will be sailing into port that night just to meet you!  Hot dogs will be on the grill for everyone. All current foster families and adoptive families FREE! Bring your foster certificate or placement paperwork. If you don't have that, bring this flyer as proof of your status. Click here to RSVP.
---
Member Appreciation Night – Dec. 7, 2017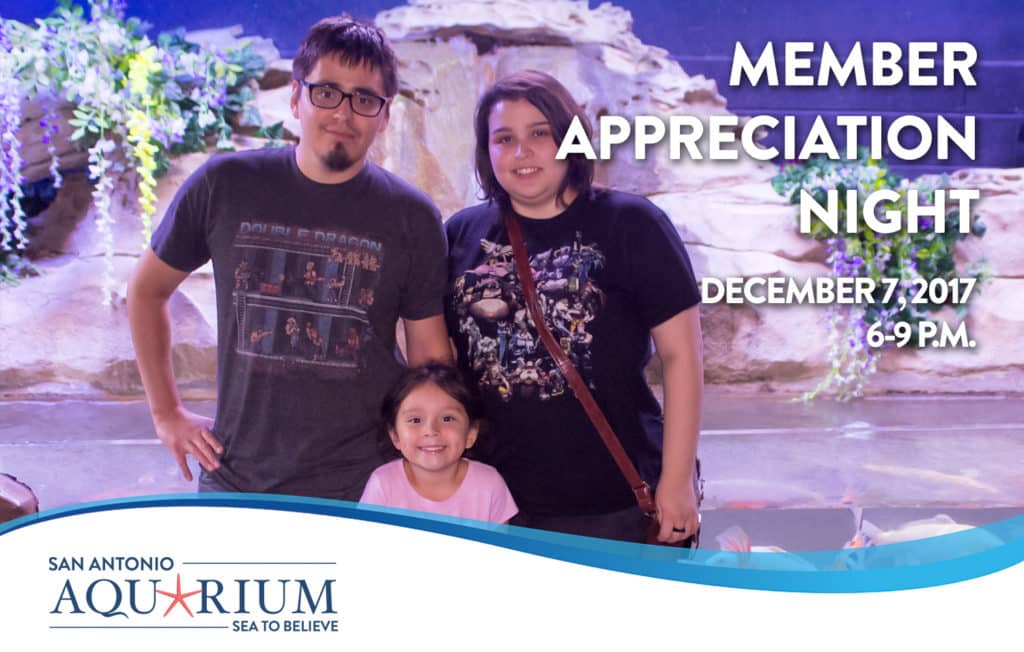 Get your membership family together and join us for a night just for MEMBERS! Explore all the animal exhibits without the hubub of the general public. Mermaid interactions will be happening, selfie-taking with our Pirate- and Sailor-men, face-painting and tattoos, and even hot dogs on the grill! If you are not yet a San Antonio Aquarium member, purchase your membership now, then join us for this Member-Only Night! RSVP details coming soon.
---
Princess & Her Superhero – January 26, 2018

Young ladies, bring your father, grandfather, brother, uncle, neighbor or a special friend to enjoy a themed evening with us! More details TBD (photo from a previous event).