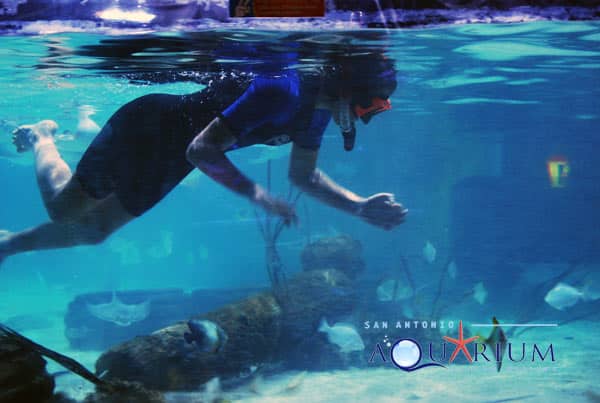 Dive into the majestic underwater world with our sharks and stingrays!
Prices are $39.95 per person for non annual members, however you can sign up and pay $32.42 per membership! (taxes not included – admissions not included)
What to expect:
Guest will be able to swim in our 4 foot tall and 38,000 gallon salt water stingray tank for 15 minutes, as well as, be handed food to feed them along with the surrounding fish as you snorkel! Various species of shark are also in this tank, from the smooth-hound and bamboo sharks to the blacktip reef shark and the leopard shark. All participants will be required to shower before and after entering the tank. There is no age limit to this experience, however all participants must be able to swim without any support. Swimsuits are required and no towels will be provided by the aquarium, guest must bring their own. Water is 71 degrees year round, wet suites are provided. For any further questions, please feel free to contact us.